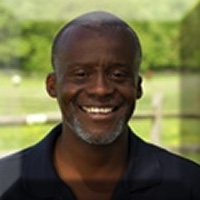 Dr. Kathleen Leggette
President
After graduating from the University of Delaware, Dr. Kathy Leggette began her career in healthcare. She was the Coordinator of a Surgical Unit in Alabama before becoming the Coordinator for Neurosurgery at George Washington University Medical Center. During her management of the neuroscience unit, she designed and implemented a Neuro Concentrated Care Unit that streamlined care for critically ill neurosurgical patients.
Dr. Leggette received her Masters at Marymount University in 1988 and her Ph.D. at the Medical College of Virginia in 1997. Her doctoral work examined the critical attributes of organizational health. Utilizing her doctoral research, Dr. Leggette has consulted with individuals and organizations regarding organizational effectiveness, management issues, and leadership principles.

Dr. Leggette taught at both Georgetown University and Marymount University in the areas of medical-surgical nursing, leadership and management, and pathophysiology. For the last 19 years Kathy has done advocacy work in the areas of special education and healthcare. Dr. Leggette speaks with groups on the topics of organizational assessment, leadership, crisis intervention, and building character.

Dr. Leggette is cofounder and President of Goals Beyond The Net (GBTN). Kathy has worked in Haiti for GBTN for 7 years, managing and mentoring the Haitian staff, program development, working with the children and families, and establishing collaborative partnerships, both in Haiti and internationally. She was selected as a March of Dimes Heroine of Washington Finalist in 2015 for her work in Haiti.
Diane Metcalf-Leggette
Treasurer, JUFC Director
Diane played for the nationally ranked Washington Freedom youth soccer team for 7 years and won the U.S. National Title in 2007. She graduated in 2009 with High with High Honors from Wakefield School in The Plains, VA.
Diane participated in the Service Club and volunteered at the Middleburg Animal Shelter in Middleburg, VA. During her senior year, Diane and her neuroscience colleagues developed and implemented an Anti-Bullying Task Force that targeted middle school classes.
Diane has interned at the National Restaurant Association and Healthy Weight Commit Foundation. During her time as an intern Diane communicated with associate partners and donors, keeping them up-to-date on current Foundation events. Along with communications, Diane assisted in donor research efforts. In the fall of 2011 Diane interned for the Community Coalition for Haiti in Jacmel, Haiti where she developed Goals Beyond the Net for children living in extreme poverty.

Diane attended Princeton University and was a senior captain on the Princeton Women's Soccer team. During Diane's senior year she wrote her senior thesis on the social capital of Corporate Social Responsibility. Examining various case studies, Diane reviewed the profitability of Corporate Citizenship and how Foundation and Non-profit involvement on the corporate level is vital to a Corporation's reputation and consumer relationships.

After graduating from Princeton University, Diane worked for ISN as an Account Manager for the Cross-borders Mining Oil & Gas team. As an account manager, she corrdinated the onboarding of new clients.
Diane currently works at The Family Place as Chief of Staff. The Family Place is a non-profit organization whose mission is to empower victims of domestic violence.

Along with playing soccer, Diane enjoys volunteering at the Foundation for Choice where she mentors at risk high school students.
Clyde Watson
With more than 28 years of professional coaching experience, Clyde Watson is a familiar figure in D.C. area soccer. A prominent member of the Guyana Men's National Team for more than 10 years, Watson graduated from Clemson University, where he was All ACC all four years. Watson served as assistant coach of the Washington Warthogs, Coach of the University of the District of Columbia, and as assistant coach of the WPS's Washington Freedom from 2001-2010.
Clyde is one of six members of the ECNL Standards Committee, which is developing minimum standards regarding training frequency, coach licensing, facilities and administration/structure for member clubs and coaches within the ECNL. Clyde was named NSCAA 2007 Youth Girls National Coach of the Year, USYS 2011 Region I Girls Competitive Coach of the Year, and VYSA 2011 Virginia Girls Competitive Coach of the Year. He was also named 1998 Boys Youth Virginia Coach of the Year. He has coached teams to 13 USYS Virginia State Cups, three USYS Region I Championship titles, a USYS National Finalist title (2011, McLean MPS Strikers), and the coveted USYS National Championship title (2007, McLean MPS Freedom). Clyde holds a USSF "B" License, a UEFA "A", NSCAA Director of Coaching Diploma, and a National Youth License.
A graduate of the Art Institute of Pittsburgh (PA) with a degree in Specialized Technology, Ms. Hilt continued her education at George Washington University.

With over 25 years of management experience, she currently owns a web design business, Cadcol Publishing. Meredith has owned and managed several successful retail businesses, and has worked in direct mail and the advertising industry.
Over the years, Ms. Hilt has been a director on multiple nonprofit boards. She has sat on several steering committees for start up organizations, and later chaired as president on several of them.

As a professional artist, Meredith is also is well versed in advertising, and promotional marketing.
Ron Celestin
Ron Celestin was named an Associate Head Coach of the Northeastern Women's Soccer Program in June 2016. Celestin brings a wealth of collegiate coaching experience to Northeastern, having most recently served as an Assistant Coach at Princeton University since 1995.
During his 21-year tenure with the Tigers, Celestin was heavily involved in all aspects of the program, including on-field training, recruiting, scouting, and mentoring student-athletes. Celestin helped Princeton to seven Ivy League championships and nine NCAA tournament appearances, including a run to the Women's College Cup in 2004.

In February 2005, Celestin was honored by the Princeton Public Library as one of its "Unsung Heroes," an award recognizing members of the University's African-American community "who in their own way have contributed vastly to the overall development and fiber of Princeton and the surrounding area through their profession, community service activities, and talent of their everyday lives."

Celestin has also garnered additional honors as an AFLAC Assistant Coach of the Year in 2003, an inductee of the Princeton High School Athletic Hall of Fame in 2007, and an inductee of the Mercer County Soccer Hall of Fame in 2013.

While coaching at Princeton, Celestin also managed the New Jersey Wildcats women's soccer club (W-League) from 1996-98 and served as an assistant with the team in 2008-09. Celestin was a co-founder and technical director of the FC Magic United Soccer Club, and served as the head coach of the boys' soccer team at Princeton High School from 1986-96, during which time he led the squad to a New Jersey state championship. Celestin was also involved with the New Jersey ODP program at numerous levels.

Celestin played collegiately for West Virginia Wesleyan College–culminating his career with an NAIA national championship in 1985–before playing semi-professionally within the New York/New Jersey region.

Celestin graduated from West Virginia Wesleyan in 1985 with a Bachelor of Science in Health and Physical Education.