In 2013, Water for Life Haiti began partnering with GBTN. WFL-Haiti build a well at our field to ensure that our children have clean water every day. In addition to building the well, Water for Life Haiti continues to maintain the well whenever we have maintenance issues. What an essential gift!
Socks, socks and more socks! Sibley Hospital in Washngton D.C. has been our partner for 6 years, providing thousands of socks for the kids to wear for soccer practice.
Major League Soccer (MLS) has generously donated to GBTN. We have received an enormous amount of uniforms, soccer equipment, and balls. The kids were thrilled to also receive autographed soccer balls, which they save for game days!
Lafayette Women's Lacrosse has been a big supporter of the GBTN children. The team has made a trip to Haiti to work with the children and has had several donation drives, which included sports gear, but many other personal clothing items.
Wakefield School has partnered with GBTN. We have implemented a GBTN Ambassador Program. Through the Ambassadors' work, the school donates peanut butter, toiletries, soccer equipment, underwear and socks. The GBTN Ambassadors also sponsor fundraisers to raise money to support our programs.
Starbucks Coffee has partnered with GBTN with holiday fundraisers and matching financial donations for employee volunteer hours.
Providence Baptist Church donates toiletries, sanitary products, clothes, and toys to GBTN.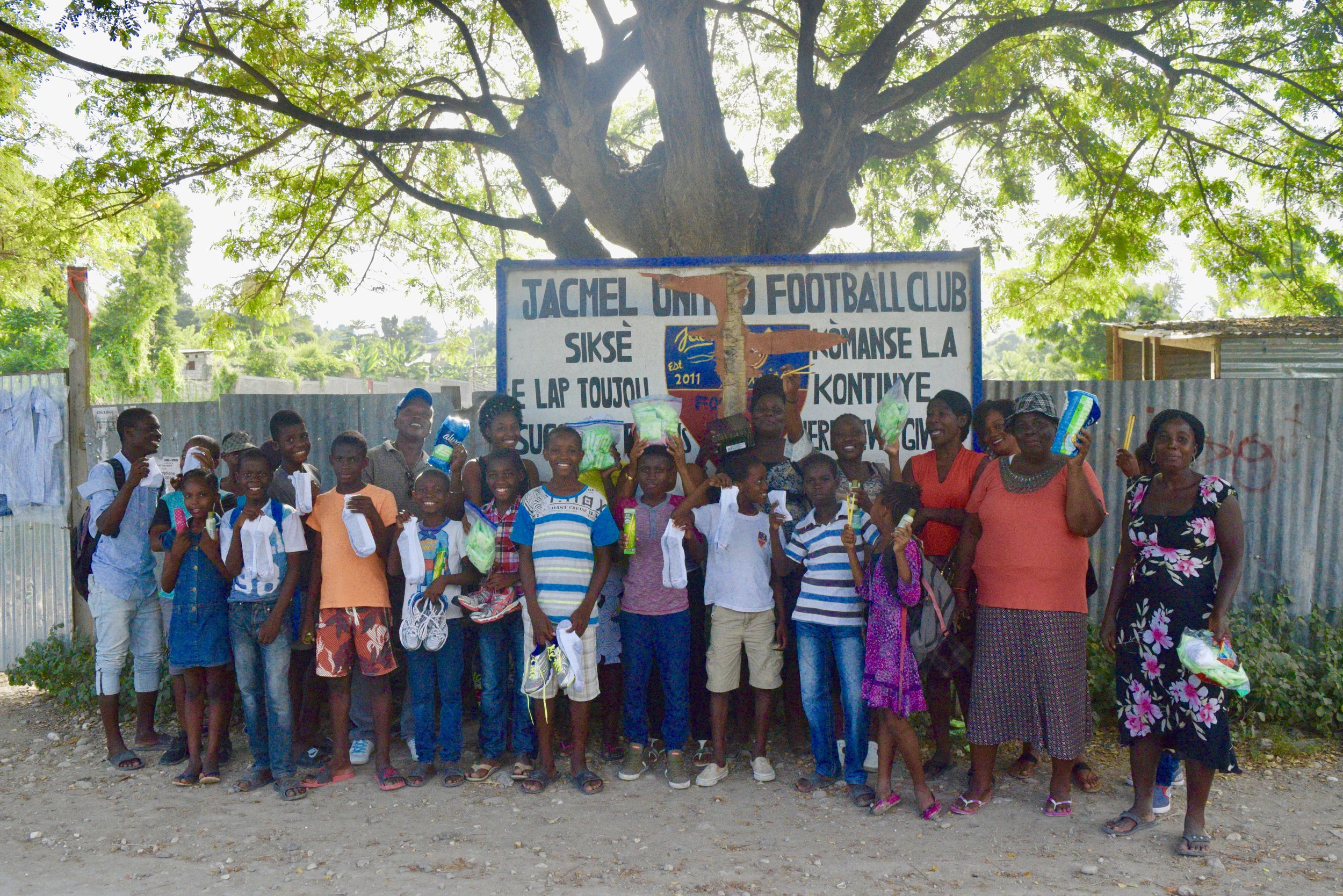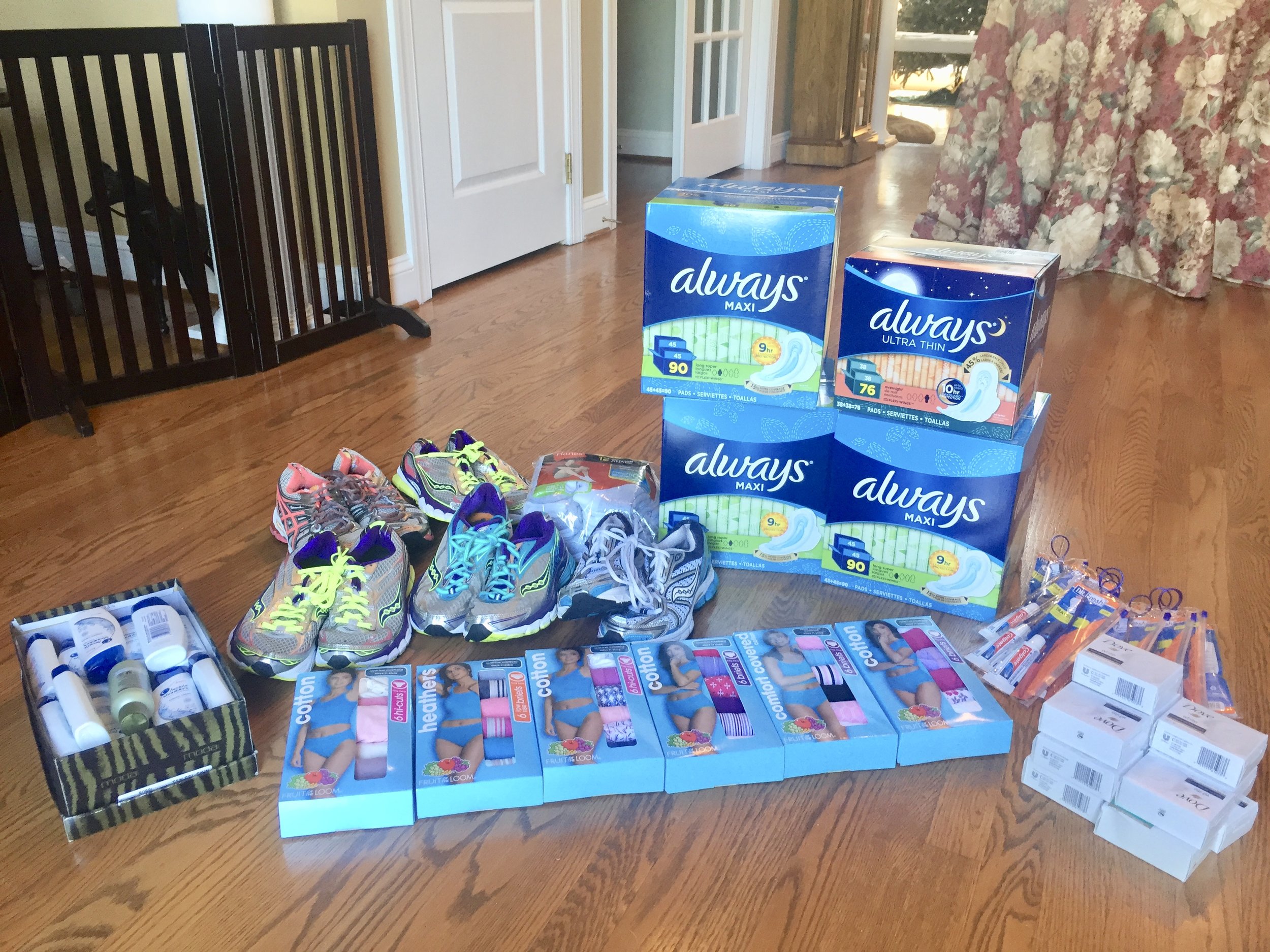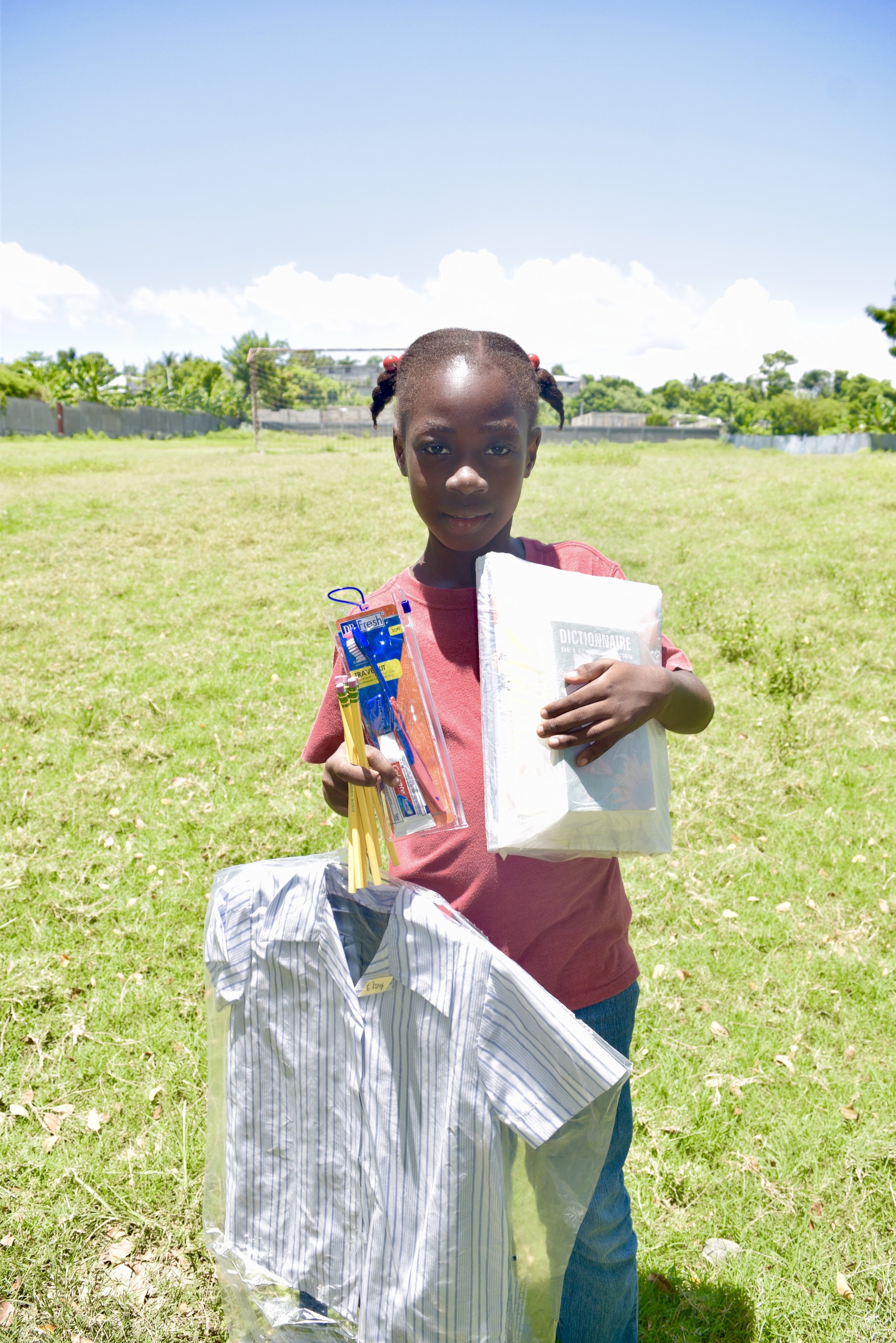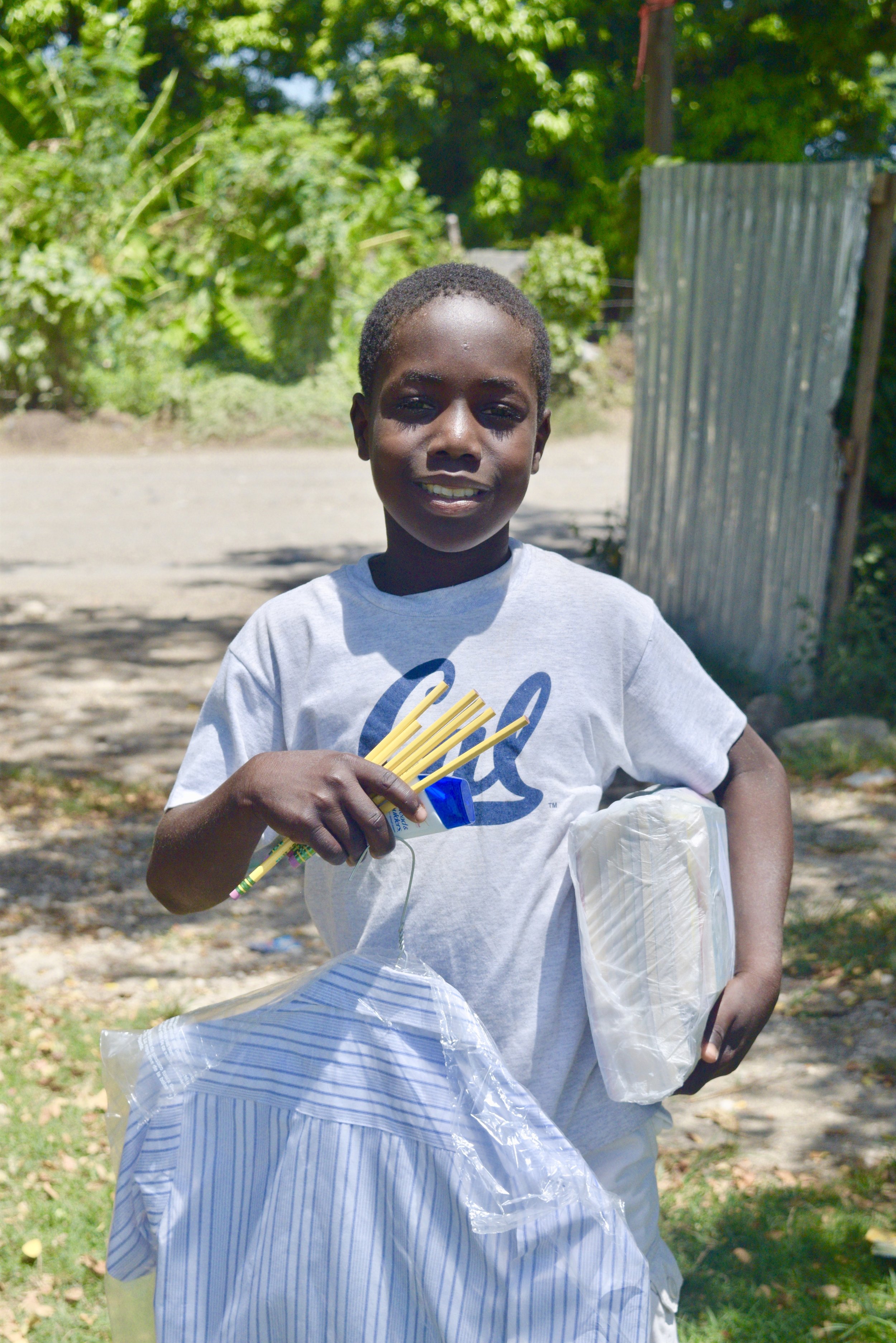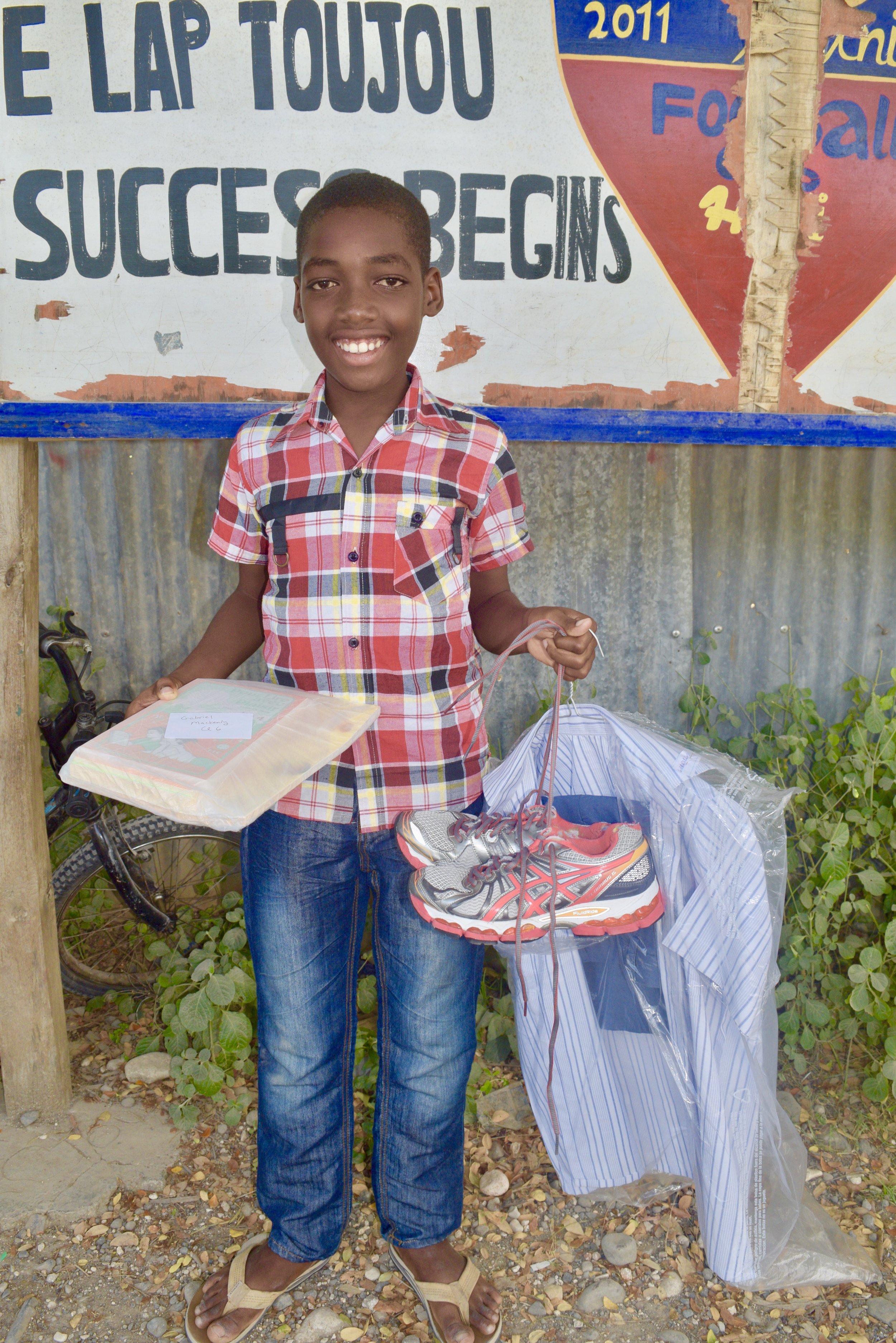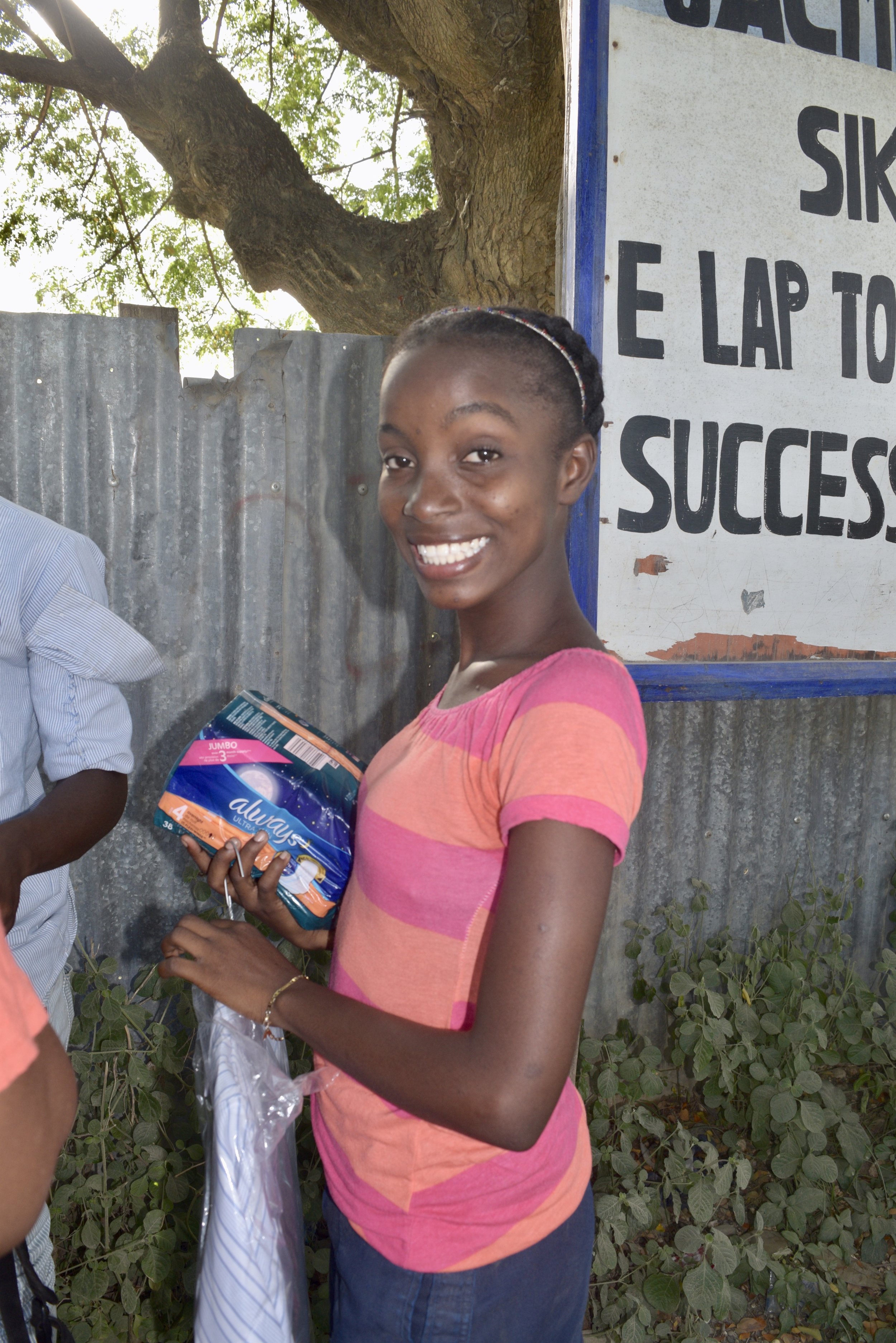 There is no greater joy than playing soccer, especially in Haiti! One World Project has been partnering with us for 5 years, providing hundreds of durable soccer balls, which can sustain the rugged soccer field the kids play on.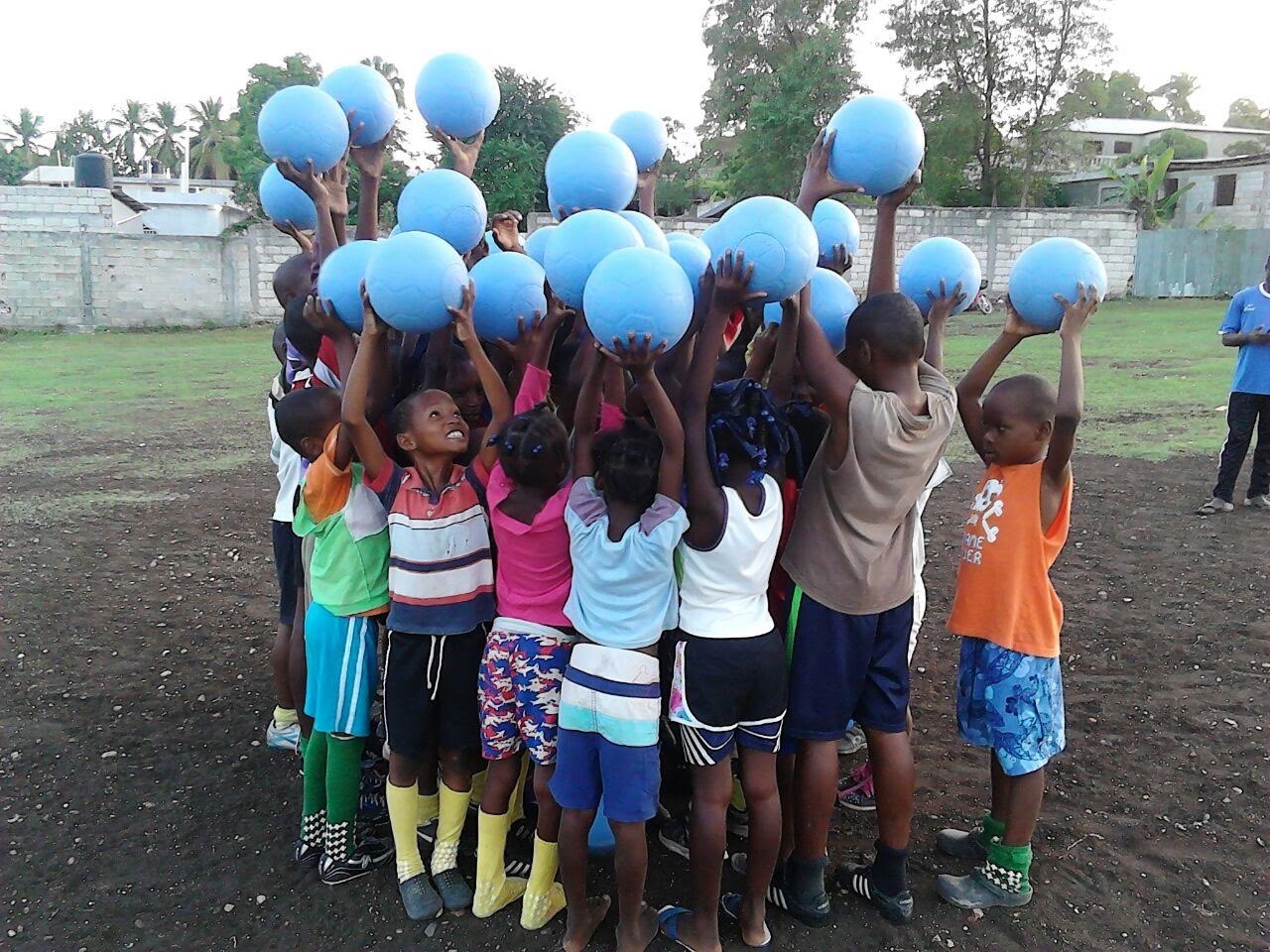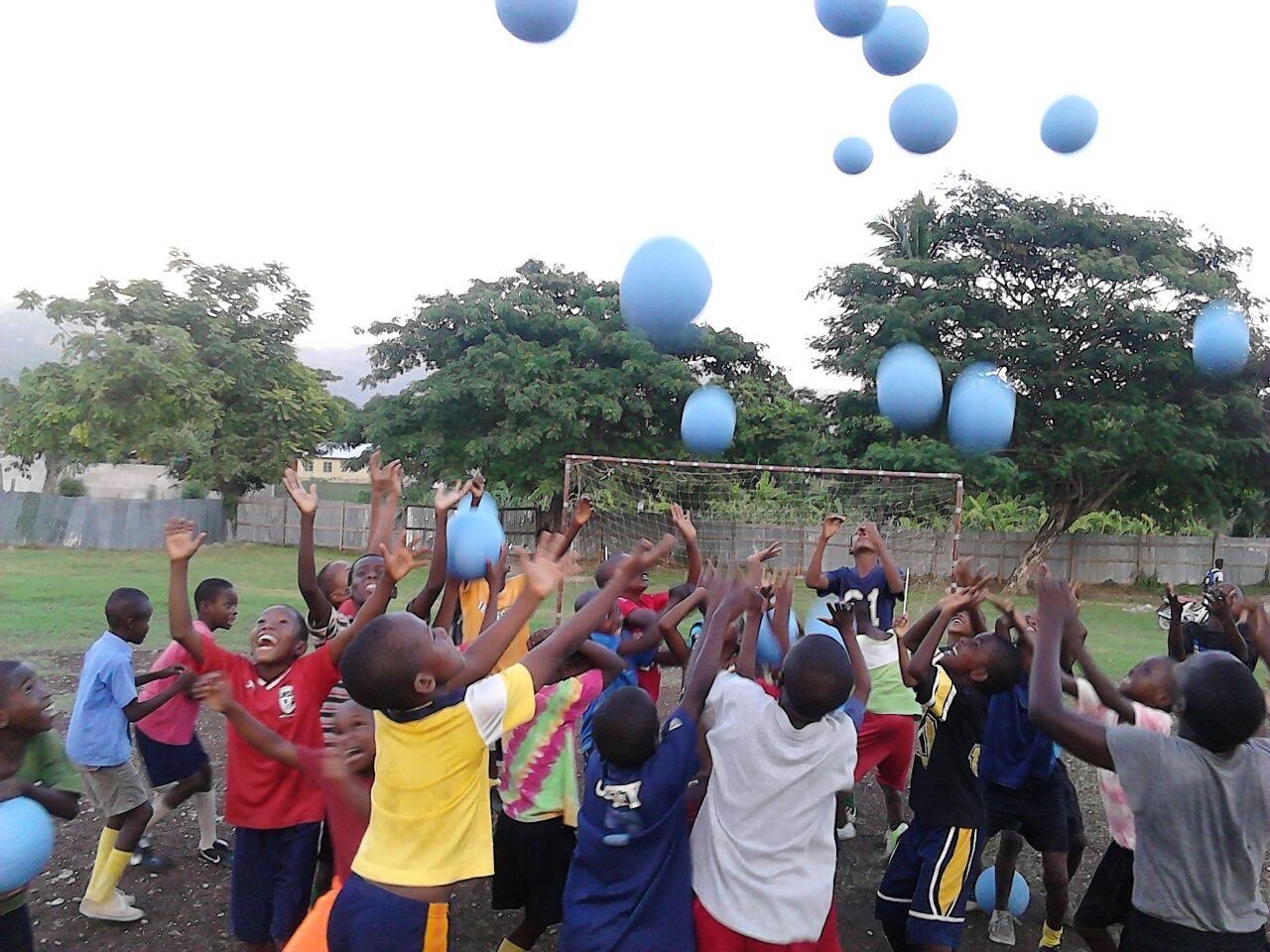 Princeton Women's Soccer has been an integral partner with GBTN since we began our soccer academy in Haiti. Players and staff have come to Haiti to work with the children and mentor the coaches to improve their coaching knowledge. Additionally, players have had individually initiated donation drives, which has produced a tremendous amount of donated soccer gear and equipment. PWS has also invited our Technical Director to Princeton, providing educational training to support GBTN.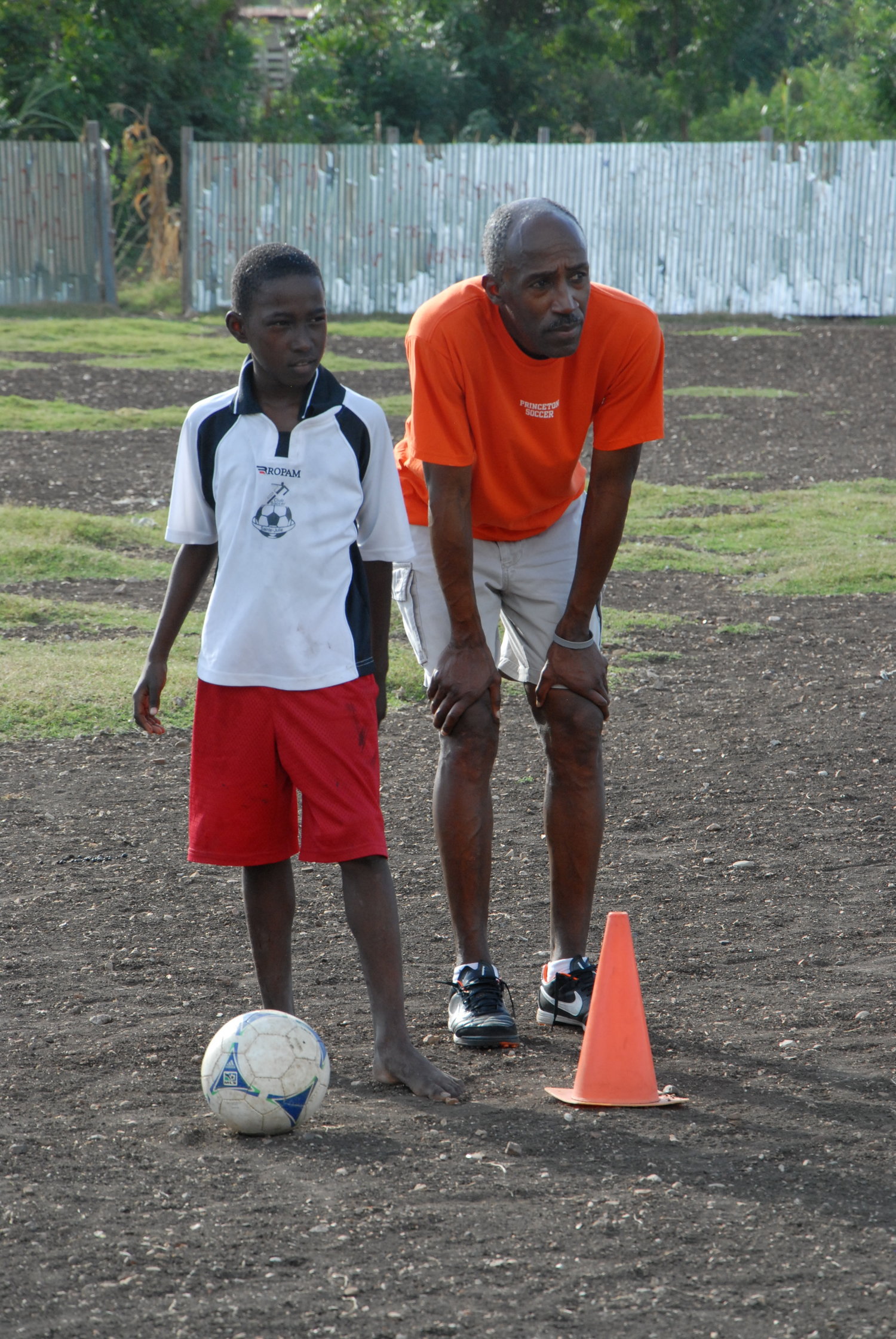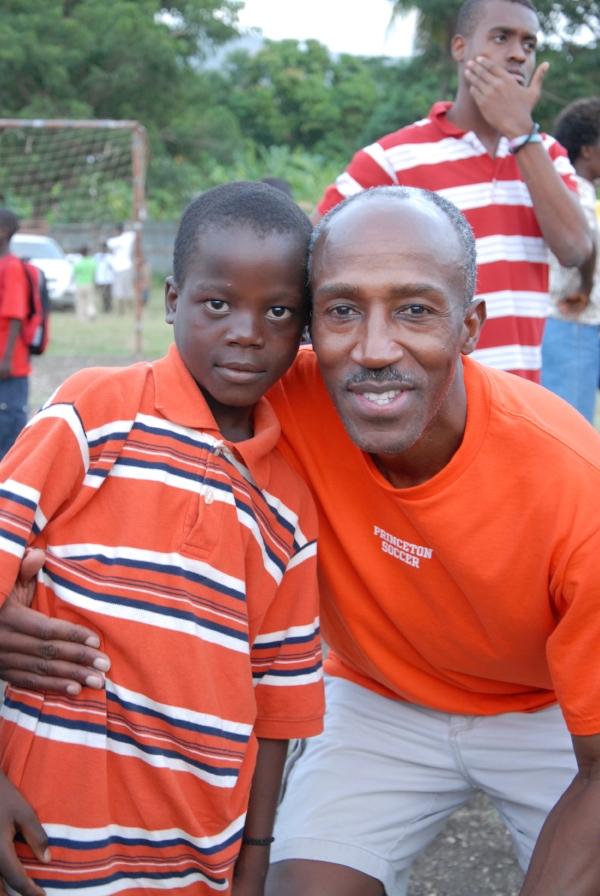 Our work with the children enrolled in GBTN began with children having one old outfit and maybe a pair of sandals. Shoes were a treasure!! Soles-4Souls has made their dreams come true. Yearly, Soles-4-Souls has provided new shoes to all the children in our program. These shoes are so precious to our children that once they are fitted, the children will take them off and carry them home, to be saved for school and church.
GBTN travels on rock and dirt roads, very rugged conditions. It was not unusual for our truck to have a flat tire weekly, along with the tire tread being worn out quickly.
This all changed with Michelin stepped in and provided new All-Terrain tires. It's been four years since we have had a flat tire. Michelin has made an enormous impact on our ability to serve the children.
GBTN believes that education is of paramount importance for children. We are partnering with Vie de France School to ensure the children enrolled in GBTN receive the best education possible in Haiti.
Vie de France School has been recognized in Haiti as the top school in the country with students accomplishing the highest National Exam scores.Vie de France School incorporates the core curriculum for the National Exam, but offers greater learning opportunities such as computer skills, music, art, physical education, French and English.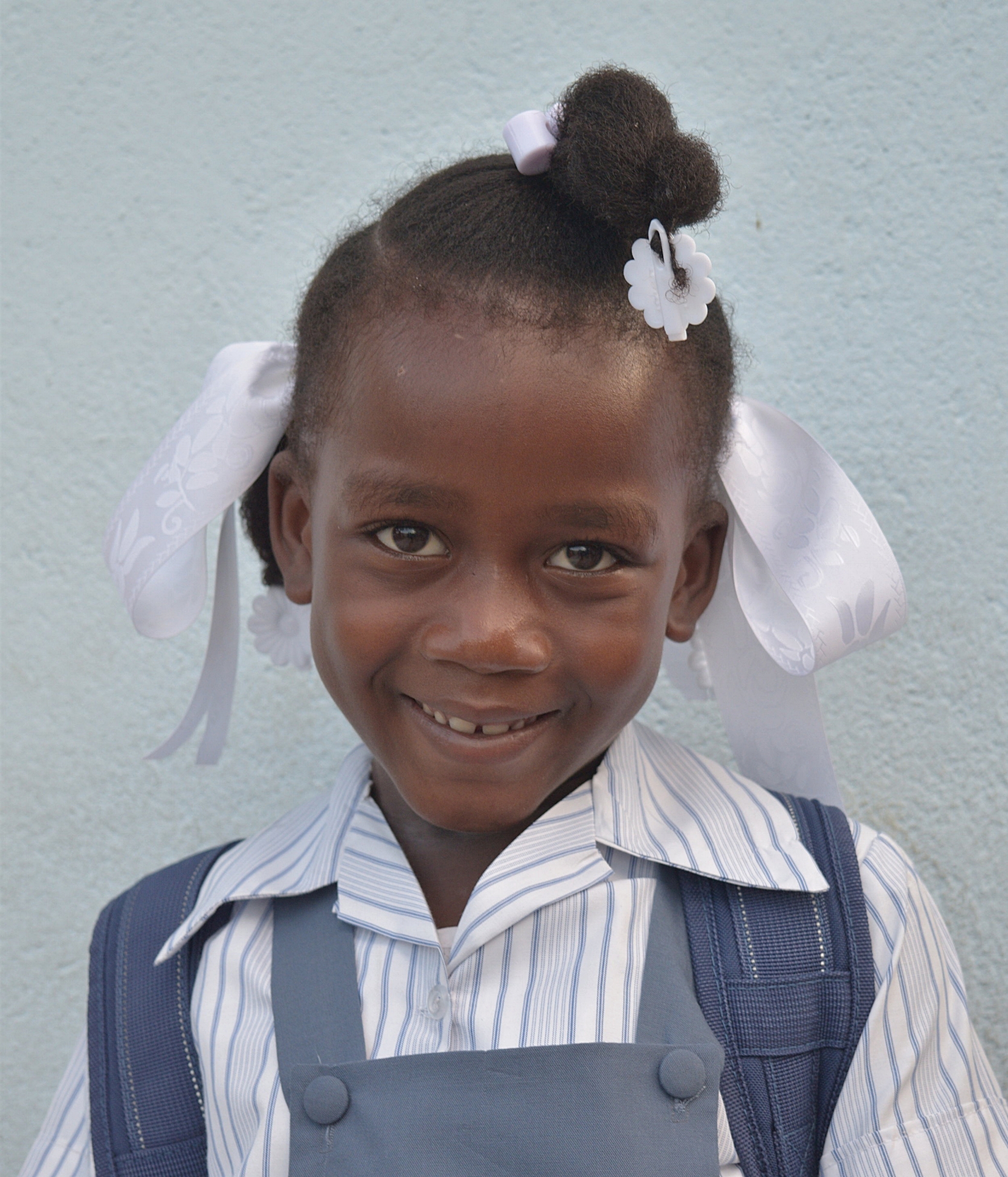 Fauquier County Soccer Club (FCSC) is partnering with GBTN to donate soccer equipment yearly during their Fall Hunt Classic Tournament.
Mt. Jewett United Methodist Church donates to GBTN to purchase goats and sponsors lunches for children at Vie de France School.